About Volunteering
Thank you for your interest in volunteering for Canadian Mental Health Association, Haliburton, Kawartha Pine Ridge.
From time to time, we have volunteer opportunities to assist in providing services, we also connect with volunteers for community events. Please download the Volunteer Application Form here and contact volunteering@cmhahkpr.ca for more information on these opportunities.
We also invite applications to our Lived Expertise Advisory Panel for individuals and their families who have had personal experience with mental illness. Please follow the instructions provided for application.
Due to the confidential nature of our work, and the vulnerable nature of our clients, most of our volunteer opportunities are not available to high school students looking to complete their 100 hours of volunteer work, However, we do provide opportunities for students from time to time at various events, which may help you complete a portion of your hours. If you would like to be considered for these events as they happen, please contact us.
If you are a post secondary student looking for a placement as part of your school curriculum, please see our  Students | CMHA – Haliburton, Kawartha, Pine Ridge page.
Thank you for your interest. We look forward to hearing from you.
Bingo Volunteers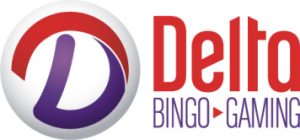 Duties & Responsibilities:
Act as a representative for CMHA HKPR at Delta Bingo during our scheduled fundraising bingos (generally first two Monday's mornings of the month at 10:15am – 12:30pm and occasionally late night Sundays from 11:00 pm to 12:30 am)
Meeting and greeting guests on behalf of CMHA HKPR
Keeping tables clean, assisting customer service representatives in serving guests, calling back numbers if Bingo is called and thanking guest as they leave
Qualifications:
Good people skills and enjoys working as a team member
Reliable
Able to stand and walk quickly for 2-3 hours
Requirements:
CMHA HKPR Health & Safety Training
Must attend a scheduled Delta Bingo Training session
A CPIC is required and all volunteers will be reimbursed for cost
For more information email cmcintosh@cmhahkpr.ca