Case management supports you if you have mental health problems that are significantly affecting your ability to function on a daily basis. A case manager will help you to decide on your goals and work towards a quality of life that you identify together.
The following graphic summarizes treatment provided by our case management program.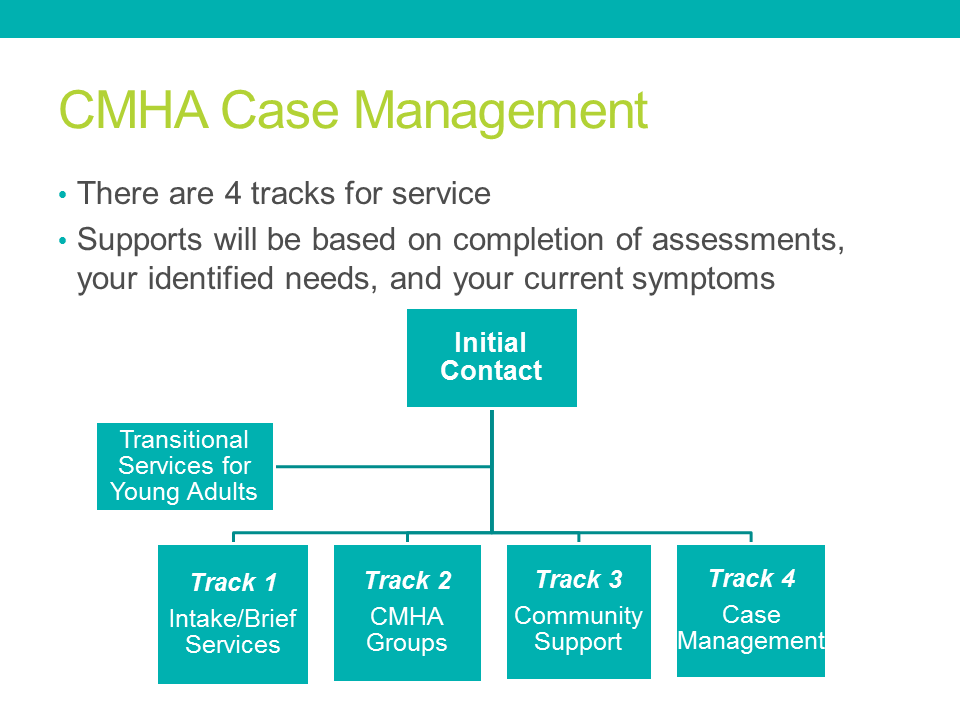 Our new program brochure can be found here.
For Information on initial contact and our intake department go here.
Contact information
Paul Schauber – Program Manager
Tel: 705-748-6711 extension 2005
email: pschauber@cmhahkpr.ca