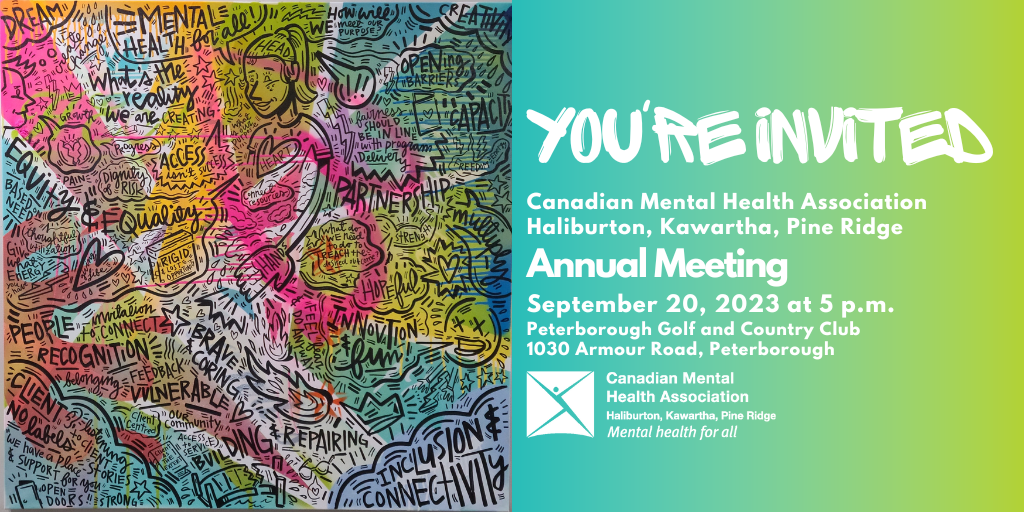 CMHA HKPR Annual Meeting
Join us on September 20th at 5 p.m. for our Annual Meeting happening at Peterborough Golf and Country Club, 1030 Armour Road, Peterborough.
At our Annual Meeting, you'll get to hear about what we've been up to this past year from our Board President, John Lyons and our Chief Executive Officer, Mark Graham. We will also be announcing the winners of this year's Mental Health Awards, our staff Years of Service, and distributing our Annual Report. Attendees can also enjoy refreshments.
At the meeting, we will also be reviewing our audited financial statements for the 2022-23 fiscal year and announcing our slate of our Board of Directors.
If you are able to join us for our Annual Meeting, please RSVP before August 31st to Karen Wolff at kwolff@cmhahkpr.ca.