You are currently on the:
CMHA National
Visit our provincial websites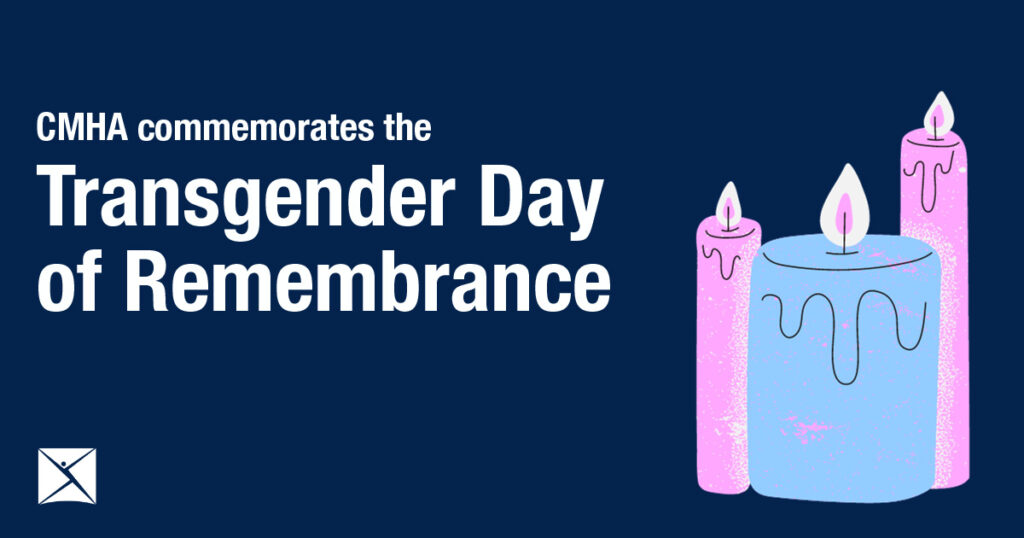 CMHA HKPR Commemorates Transgender Day of Remembrance
Nov 20, 2023
The Canadian Mental Health Association Haliburton, Kawartha, Pine Ridge (CMHA HKPR) joins individuals and organizations worldwide to commemorate Transgender Day of Remembrance today, Monday November 20th. Transgender Day of Remembrance is an annual observance that honours the memory of transgender people whose lives were lost in acts of anti-transgender violence. These acts of violence are due to stigma and discrimination against their identity and community. Transgender Day of Remembrance (TDOR) is also a day for individuals to champion and advocate for a community that is safer and more inclusive.
CMHA HKPR's Trans Peer Outreach program offers supports and services for transgender and gender diverse people. Services are delivered by people with lived experience as a transgender or gender-diverse person, and who also may have experience living with a mental health concern.
CMHA HKPR stands with the transgender community in remembering those whose lives have been lost, whose families and loved ones have been hurt, and those who advocate for a safer path ahead. CMHA HKPR honours members of the transgender community who have shared their experiences and hopes to create new avenues to have their voices heard in the influence of greater education, service design, programming, and delivery.
Together, we can build a more inclusive and compassionate world for all.
Resources:
Transgender Day of Remembrance Origins
Transgender Day of Remembrance