Mark Graham, CEO of Canadian Mental Health Association Haliburton, Kawartha, Pine Ridge is pleased to share the accreditation results from the June 2022 survey completed by Accreditation Canada.
"This achievement is a huge acknowledgement that can be attributed to all of the hard work and dedication of our staff and volunteers at CMHA HKPR. Providing high-quality mental health care over the past two plus years, within the constraints of a global pandemic has challenged us.  And yet throughout those years, and evidenced at our on-site survey, our employees have continuously demonstrated all the qualities that make them such an exceptional team of committed and hardworking people, who are here to provide excellent client-centred mental health care and support. Theirs is a remarkable achievement."
CMHA HKPR met 504 of 505 of Accreditation Canada's standards, demonstrating 99.8% compliance. These are excellent results, demonstrating a strong commitment to the quality and safety of services to our clients and their families.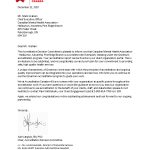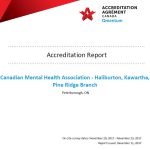 Accreditation Canada
Accreditation is an ongoing process of assessing health care and social services organizations against standards of excellence to identify what is being done well and what needs to be improved.
Accreditation Canada and Health Standards Organization (HSO) are independent, non-governmental, not-for-profit organizations that meet extensive third-party accreditation requirements from the Standards Council of Canada, the International Society for Quality in Health Care (ISQua) and the Asia Pacific Accreditation Cooperation (APAC).
Accreditation Canada delivers a wide range of high-impact assessment programs for health and social service organizations, powered by HSO, and customized to local needs. Accreditation Canada works with more than 900 expert peer surveyors with extensive health care and social services experience and trained in Accreditation Canada's customized, continuous assessment program.
For more than 60 years, Accreditation Canada has been working with health, social and community service organizations to advance quality and safety.