Location Map:
April 7, 2020
9:30 am to 12:00 pm
Canadian Mental Health Association, Haliburton, Kawartha, Pine Ridge
466 George Street
Peterborough, ON

Canada
Add to Calendar (iCal) Add to Google Calendar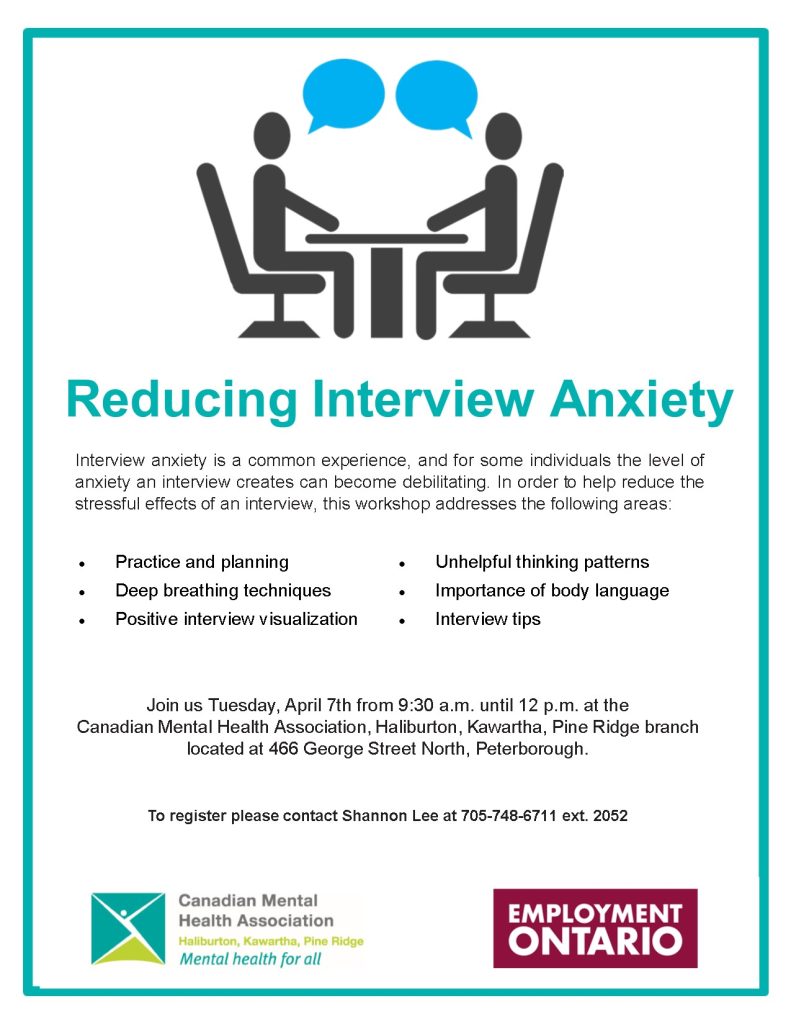 Interview anxiety is a common experience and for some individuals the level of anxiety an interview creates can become debilitating. In order to help reduce the stressful effects of an interview, this workshop addresses the following areas:
practice and planning
deep breathing techniques
positive interview visualization
unhelpful thinking patterns
importance of body language
interview tips
Join us Tuesday, April 7 from 9:30 a.m. to 12 p.m. at 466 George St. North, Peterborough.
To register, please contact Shannon Lee at 705-748-6711 extension 2052.