Location Map:
September 9, 2017
5:30 pm to 7:30 pm
Charlotte Street
Charlotte Street
Peterborough, ON

Canada
Add to Calendar (iCal) Add to Google Calendar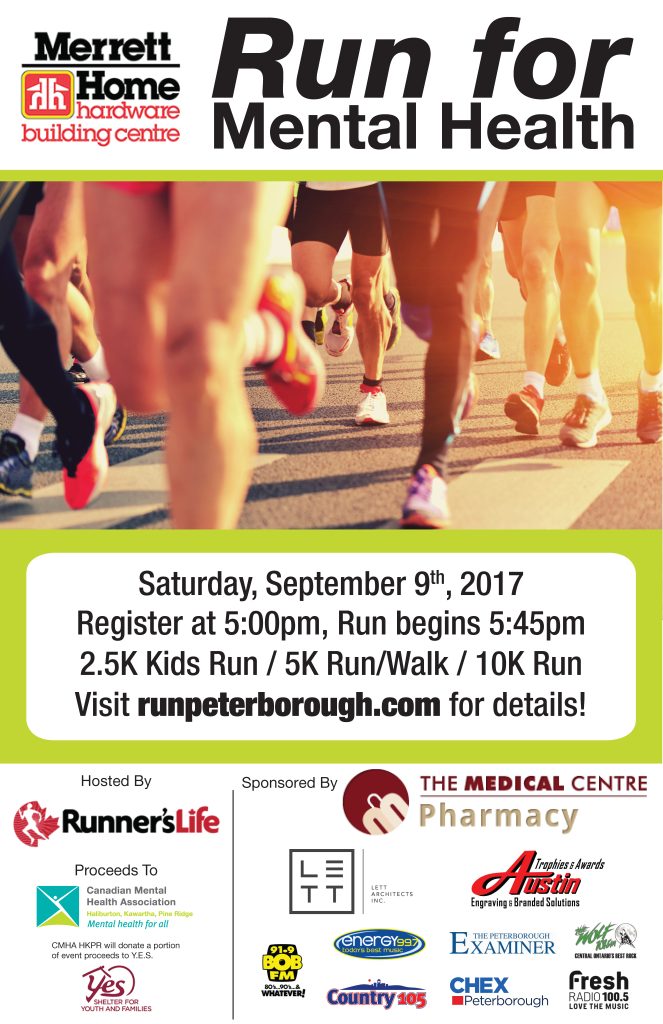 Join us for a run through beautiful downtown Peterborough!
Starts & Finishes on Charlotte Street between George & Aylmer. The road will be closed for the event and the festivities afterwards. Enjoy a fun Saturday night festival downtown! Parking available for FREE in the King St. Parking Lot.
Races & Fees
•2.5k Kids Run $20
•5k Run & Walk $35
•10k Run $40
•Fees increase $5 after August 19th (no t-shirts available after August 19th)